XIII Międzynarodowy Festiwal Muzyki Dawnej Improwizowanej All'improvviso – 13th International Festival of Early Improvised Music ALL'IMPROVVISO is organized by Towarzystwo Kulturalne FUGA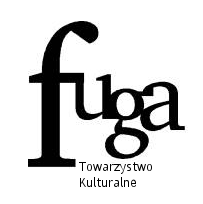 FUGA Cultural Association (Towarzystwo Kulturalne Fuga) develops its cultural activity every year, making the group of its listeners wider, exporting its programme ideas abroad, investing into growth of management's competences as well as building good practice for cooperation with local and regional business, which becomes an important financial partner for the project.
All above is accomplished by:
– memberships of the management team in international organizations and taking part in branch conferences (festival presentation and experience exchange during conferences: Classical NEXT in Rotterdam, NEW DEAL in Paris, membership in International Artists Managers' Association).
– promoting Polish culture on an international stage: membership in REMA – European Early Music Network; international partnerships between "All'improvviso" and other festival and institutions (Handel Festspiele Halle,  St Vaclav Festival in Ostrava, Theater an der Wien).
– continuous building of new partnerships – a good example of this action is a new project started in 2019 called "Muzyka bez granic/Muzika bez hranic" ("Music without bordes"). The cooperation with a Chech partner – St Vaclav Festival in Ostrava – allows for mutual cultural exchange between Poland and Czech Republic by promoting the historical, industrial and cultural heritage of both countries.
– building the cooperation between cultural and business sector by education for culture given to local and regional business while allowing them to develop their social responsibility and engaging them to sponsor the festival.
FUGA – the festival organizers, from the very beginning of its existence is aware that opening the culture for the people and building a faithful audience depends on a crucial factor which is the accessibility and decreasing the barriers stopping the people from having equal access to culture.
The actions already taken:
– continuous decreasing the prices of tickets for concerts and other festival events (in comparison to other festivals in Cracow, Wrocław, Warsaw) ,
– organizing the lectures preceding each festival concert allowing the audience to understand the cultural context of presented music programme,
– seeking for new ways of promoting the actions by using new media as well as traditional channels such as TV or the radio to attract the seniors,
It has been decided to introduce other actions in a few years perspective to attract the youngest members of our audience: "All'improvviso for children" will be a set of events for young culture participants and the children for parents taking part in the festival. The above mentioned project will use the alternative educational methods such as Gordon, Suzuki or Montessori methods.
The festival uses the venues which normally are not considered typical for organizing concerts. This idea allows to attract people who are completely not involved into music or cultural life. For those people a regular concert hall or philharmonic constitutes a boundary itself.